Do you have an online business? Get access to Chapter 3 of international bestseller 'Cover Your Arse Online'
Different business assets attract different types of protection. Once you work out what you own, what you don't own, what you don't know about and what you have protected you can make a commercial assessment about whether you spend money to take ownership or to protect the intellectual property you are using.
One thing to keep in mind is that when you go to value or sell your business, being able to identify and demonstrate that you have full rights to the intellectual property in your business can have a positive impact on the value of your business.
This free download of chapter 3 of the International Best Seller, Cover Your Arse Online, gives you a comprehensive run down on protecting your online content.
Enter your details below to receive Chapter 3 straight to your inbox.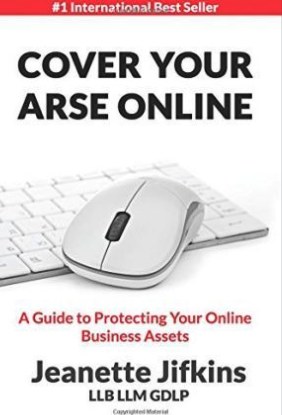 Onyx Legal is focused on helping you do business in our online world.
With Onyx, you'll receive easy-to-understand documents and clear advice that helps you to achieve a real commercial result – more profit, reduced risk, and compliance. We don't have a 'billing culture' and we don't inflate our services. We simply offer practical legal guidance and essential documents at an affordable price