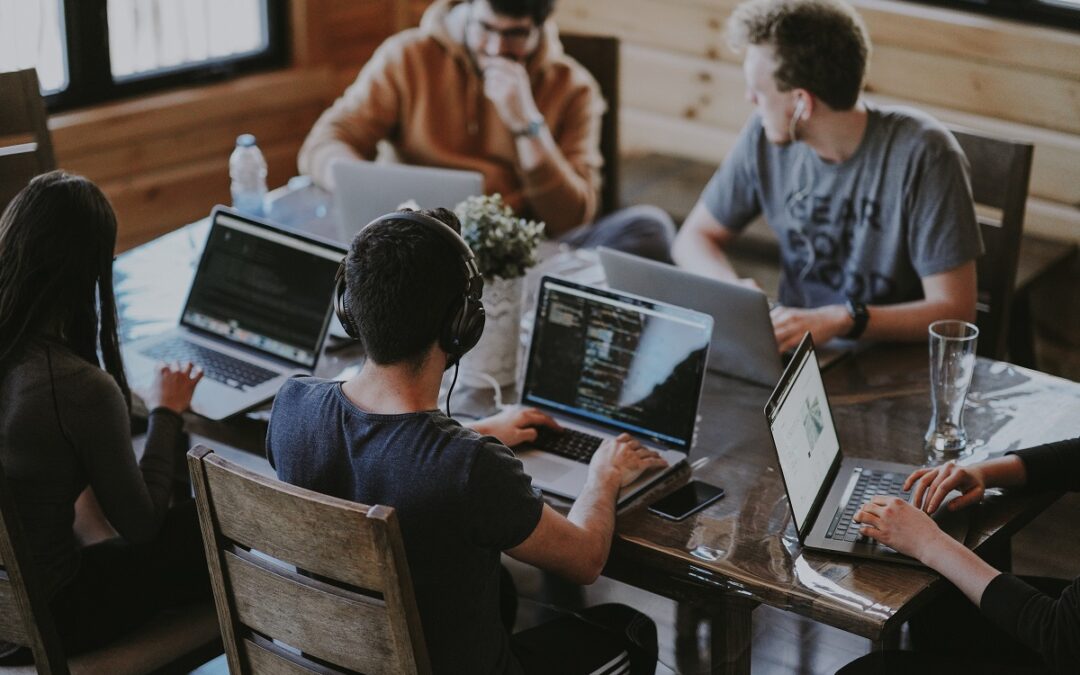 Intellectual Property Protection – What is it? & Why You Need it
What IS INTELLECTUAL PROPERTY? 
If you are a business owner, it is important for you to understand that your intangible assets, the ones you can't pick up and hold, are just as valuable as your physical property.
If you haven't appreciated the value of your intellectual property before now, you might not have taken any steps to protect it. Unfortunately, the point where you recognise value is often when it's already too late and other people are already exploiting your name, or your brand, or your ideas, and reaping all the benefits.
WHAT RISKS DO YOU FACE IF YOU DON'T PROTECT YOUR INTELLECTUAL PROPERTY?
Almost all businesses you have heard of or are looking for are either offering products or services online or marketing their business online in order to reach as broad an audience as possible. But not all businesses realise that the higher the exposure, the higher the risk of your content being copied, misused or stolen.
You do not want to put yourself in a situation where you make it too easy for someone to infringe your intellectual property or even worse, have them infringe your intellectual property without you even realising it's happening; consider the current feud between McDonald's and Hungry Jack's over the 'Big Jack' burger.
HUNGRY JACK'S 'BIG JACK' TOO MCDONALD'S BY SURPRISE
Whilst McDonald's did take action back in the 1970's to register the trade mark 'Big Mac' after years of comfortably holding sway with the name, they stopped checking their core competitors' trade mark registrations and November 2019 Hungry Jack's dared to see if they could get the 'Big Jack' through.
Surprisingly, they did! Examination was expedited, and although an adverse report was initially issued the response was filed, considered and accepted within days, resulting in registration in about half the time typical for current filings. Sales were initiated in late July 2020 and McDonald's filed a claim in the Federal Court opposing the trade mark within a month.
Regular monitoring of filings might have enabled McDonald's to object before registration, with the opportunity to stop the application getting through, stopping the Hungry Jack's campaign before launch, and saving the cost of having to start court proceedings.
In November 2020 the case was still ongoing and mediation had been ordered. In the meantime, the Big Jack is on menus around the country.
Apart from trade mark infringement, one of the most common complaints we see is copying of contenT… 
… usually by someone who has been involved with your business as an employee or contractor, or as a customer.
Customers tend to take your information and think they can do it better, but without the grounding you have in the history of the product or service, often fail after a short period. With millennial employees, our experience has been sheer ignorance on the part of the employee of what is expected of them, even if it was clearly written into their employment contract. With contractors and more mature employees, our experience suggests that intellectual property theft tends to be based more in what they think they can get away with and has been conducted on an assessment that you won't take action.
So, if you are still doing nothing to protect your intellectual property, then you are exposing your business to a significant amount of risk and the potential for the high costs of enforcement as compared to prevention.
Not only could your business lose its competitive advantage in the market, but poor-quality imitations of your content can also ruin your business's reputation.
DON'T PANIC 
This article helps you consider what intellectual property you need to protect and offer some tips on how you can do that.
WHAT IS INTELLECTUAL PROPERTY?
It is important you understand the scope of your intellectual property.
As the name suggests, intellectual property is any property or creation of your mind or intellect. Whenever you develop a new product, service, process or idea, that is considered your intellectual property and belongs to you.
From small things such as the name on your door, to bigger things like your secret recipe, or an innovative invention, these may all be your intellectual property. These are the things that differentiate your business from other businesses in the market and therefore give your business its commercial value.
Common examples of Intellectual Property for online business:
brand name and byline
logo and colour choices
website meta information
website content – visual, video, written, downloadable
content – planning, drafts, upgrades
customer lists – email, SMS, FB messenger, push notification
customer service – processes, scripts, emails
internal operating processes and procedures
business delivery methodology
Intellectual property can be divided into the following categories. Which category you need to seek protection under for your creation will depend on your product or service.
1. Trade Marks
Many businesses register trade marks to protect their interests. The value of your trade mark increases with the success of your business, so consider when the best time will be for you to register your trade mark.
A trade mark is a form of brand recognition that distinguishes your product or services from your competitors. It helps consumers recognise the source or quality of your products or services. It could be a word, logo, phrase, letter, number, picture, or even a smell. For example, both Google and Facebook have registered their names as trade marks to protect their exclusive rights.
You may wish to do the same and register your business name as your trade mark to prevent anyone else from using it. You could also register the name of your core product or your core service as a trade mark. Think 'Big Jack'.
Do not confuse trade mark registration with registering a business name with the Australian Securities and Investments Commission (ASIC). Registering a business name with ASIC is your legal obligation, which would allow you to use that name to identify your business. However, it does not stop others from using the same or similar name the way a trade mark registration does.
Similarly, registering a domain name does not give you the exclusive right to use it the way a registered trade mark does, and there are limits on the way trade marks can be used in domain names and on websites.
2. COPYRIGHT
Copyright is a bundle of rights in creative work such as text, artistic work, music, computer programs or films. For example, if you draw a sketch, write a book, a journal article or a movie script, those would be protected by copyright. (Copywriting is writing of copy, usually with the objective of making someone want to buy. Two different concepts.)
As the copyright owner, you have the exclusive right to reproduce your work, decide how it will be published and distributed, and keep it from being used or modified by others. If you allow other people to use your work, you still have the right of attribution. What this means is that anyone using your work has to give you credit by for example, putting your name or photo on or next to your work. Commercial exploitation and attribution rights are separately enforceable, not linked.
Be aware that copyright does not protect what are merely ideas or concepts. Your work has to be in some material form (ie. written down or recorded in some way) to be protected. So even if you have a brilliant idea in your head for a movie, but you have not written it down as a script or storyboard, then that idea will not be protected by copyright.
3. patents
If you have an invention or innovation that you wish to protect, then you should look at patent registration. You may need a patent when you have developed a new device, substance, method or process. For example, it may be a solar panel, a new textile, or even medicine. Patent registration gives you the exclusive right to exploit your product for commercial gain.
Onyx Legal doesn't specialise in patent registration and we can instead refer you to a patent attorney.
4. DESIGNS
Designs are like a mixture of copyright and patents, but what you are protecting is the design or appearance of your product. That may include its shape, colour, configuration, pattern or ornamentation. Sometimes, the overall visual appearance of your product may be so new and distinctive that it forms a valuable asset of your business. Examples of designs include the ball chair, the mankini, or the Tiffany box.
Design registration gives you the exclusive right to make, import, sell, hire, use or keep a product based on that design.
5. TRade secrets and confidential information
All businesses have trade secrets and confidential information. Your employee, client and supplier data are examples of your confidential information. Trade secrets might be secret formulas, practices, processes or any other information that has commercial value because it is not generally known by others. Trade secrets are also a type of intellectual property.
As the holder of trade secrets and confidential information, you need to take steps to protect that information and maintain its secrecy. For example, you can prepare confidentiality or non-disclosure agreements to help ensure that whoever you disclose trade secrets to must keep it confidential. It is also advisable to ensure you have provisions in employment agreements and contractor agreements if you have others contributing to your business. 
COCA-COLA PROTECTING ITS INTELLECTUAL PROPERTY
To give you an illustration of how important it is for businesses to protect intellectual property, let's take the familiar brand of Coca-Cola as an example.
The Coca-Cola company owns the trade mark 'Coca-Cola', as well as the trade mark on the graphic designs of their name, and even the shape of their bottles. You may think that it is being overly cautious, but these are all valuable assets of its business which distinguish it from other cola brands.
Imagine what would happen if Coca-Cola's competitors are able to use its unique bottle shape, logo, brand name or design to mislead consumers into thinking that they are the real Coca-Cola.
Of course, Coca-Cola's formula is a trade secret. The company has high security measures to protect its secret formula and ensure that it remains completely confidential.
The success of Coca-Cola depends largely on its ability to obtain protection of its intangible creations and assets. The key takeaway here for you is, if you want your business to stay competitive in the market, it is crucial for you to consider effective protection of your intellectual property.
HOW DO YOU PROTECT YOUR INTELLECTUAL PROPERTY?
You must be prepared to spend money.
Protection by registration
Patents, designs, and trade marks can be protected through registration. In Australia, registrations are made with IP Australia.
Registration offers you the most secure legal protection, with codified exclusive rights. If someone infringes your rights, you are entitled to take legal action against them.
Be aware that in design registration there is an extra step which requires your registration to be certified before you can enforce your rights.
If a dispute ever arises, it is less costly to defend a registered right than an unregistered one because your registration serves as proof of your ownership.
Automatic protection
There is no system of registration for copyright in Australia.
If you are the creator of copyright work, you automatically get copyright protection in the work upon its creation (ie. as soon as it is written down or recorded). Copyright vests in the employer for works created in the course of employment. 
If you sell into the United States market, you must register digital products with the Electronic Copyright Office before you can enforce your rights in the United States.
Because there is no registration system to protect your copyright in Australia, consider placing a © symbol or label on your work to indicate that copyright belongs to you and you intend to protect it. This can act as a deterrent to potential infringers.
There is no right order. Consider including a copyright statement that looks something like this:
"© the year of first publication and your name "
For example, "© 2020 Onyx Legal".
Similarly, there is no system of registration for trade secrets either. You will need confidentiality agreements for people to sign so that they do not disclose your trade secrets without your permission, as well as provisions in your employment and contractor agreements.
Confidentiality/ Non Disclosure Agreements (NDA)
Whenever you share trade secrets or any confidential information with your employees, contractors or business partners, you need to ensure that they don't share it with anyone else.
The most effective way to prove their agreement to protect your intellection property is to prepare an NDA which holds the other party liable for intentionally or unintentionally disclosing any confidential information without your consent.
However, keep in mind that no contract or agreement is any protection against human misbehaviour, so whilst it will remind most people to do the right thing, it does not offer 100% protection of your intellectual property.
4. PRACTICAL MEASUREs
The more effort you put a potential copycat to, the less attractive your product or service is to being copied. Within your business, it might be cheaper to educate staff and contractors rather than taking them to court. Some practical measures you could apply are:
watermarks
PDF rather than text downloads
a pay wall before access
terms and conditions on your website and for access through pay walls
contracts and agreements
employee education and training
internal policies
an intellectual property register
creating a method or framework eg. Six Sigma
keep an eye on competitors
create your own enforcement process map
regularly search for your core product or service
give cease and desist or take down notices to infringers
WHAT IF YOU WANT TO LET SOMEONE USE YOUR INTELLECTUAL PROPERTY?
You may wish to grant licenses for individuals or businesses to access or use your intellectual property for either personal use or commercial use. For example, Disney grants licenses to toy makers to use Disney characters for commercial purposes. Or if you are an online educator, you may grant to your customers a license to access your online classes for personal use.
Creative Commons licencing is one option to define your licence terms for public online content, but other content is usually protected by drafting a clear and appropriate license agreements.
From an asset protection perspective, you might extablish a separate holding entity to hold your business intellectual property and licence use of it to your trading entity. 
When you license your materials to others, it is important for you to define the parameters of  use of your intellectual property, including timing and payment. 
IT IS YOUR RESPONSIBILITY TO ENFORCE YOUR INTELLECTUAL PROPERTY RIGHTS
Don't think that by having your intellectual property registered or protected by a NDA, you can sit back and relax. That is only the first part of it. As the owner of intellectual property, you are responsible to identify infringements and enforce your rights.
What constitutes an infringement varies depending on the circumstances.
Whenever you are not sure about grounds to allege an infringement, then you should always be cautious and get legal advice before sending out any correspondence to the offending party. It the action in question does not constitute an infringement, your accusation may be considered as a groundless or unjustified threat. If that is the case, then the other party might be in a position to bring a claim against you.
Want more information?
A good understanding of the scope and value of your intellectual property can help you decide what steps to take to protect it, and improve the long term value of your business.
Make an appointment with us at Onyx Legal to discuss appropriate strategies for the protection of your intellectual property.