5 Tips for Managing Privacy Online
Protecting the privacy of your customers and clients online doesn't have to be complicated. Admittedly, if you attract the attention of hackers you could run into trouble fast (just ask Ashley Madison).
Here are 5 simple tips about privacy online to help you meet compliance with Australian Privacy laws, and give your clients the confidence to share their details with you. And it's not just online. If you're collecting personal information anywhere in your business it should be protected and handled in a way that is consistent with your privacy policy.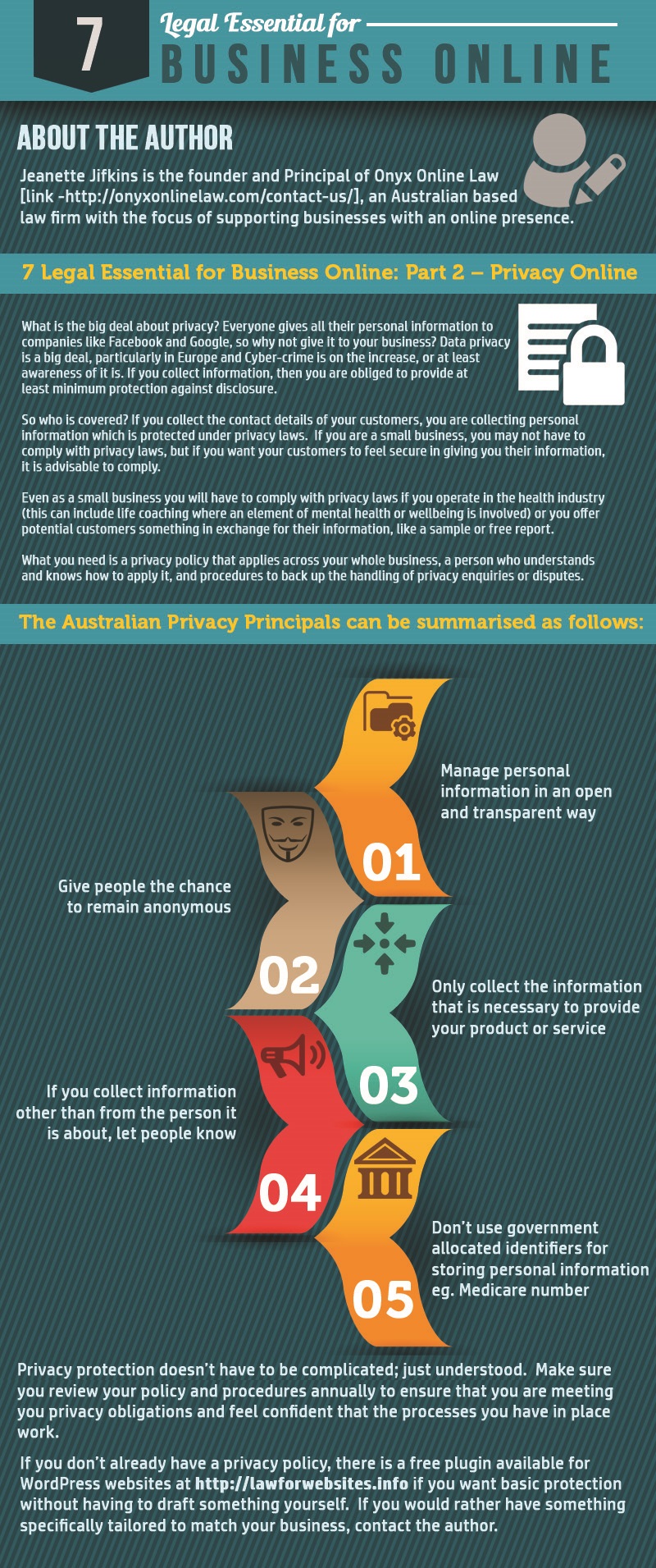 How can Onyx Legal help you?
Joint ventures have a contractual foundation.
You can form a joint venture with a handshake, or you can put a little thought into your expectations and negotiate an agreement that clearly sets out each party's rights and obligations, as well as exit opportunities. We also highly recommend incorporating sensible dispute resolution mechanisms that will support the joint venture moving forward. If you are already in a joint venture, we can review the contract and clarify any legal rights and obligations you don't understand.