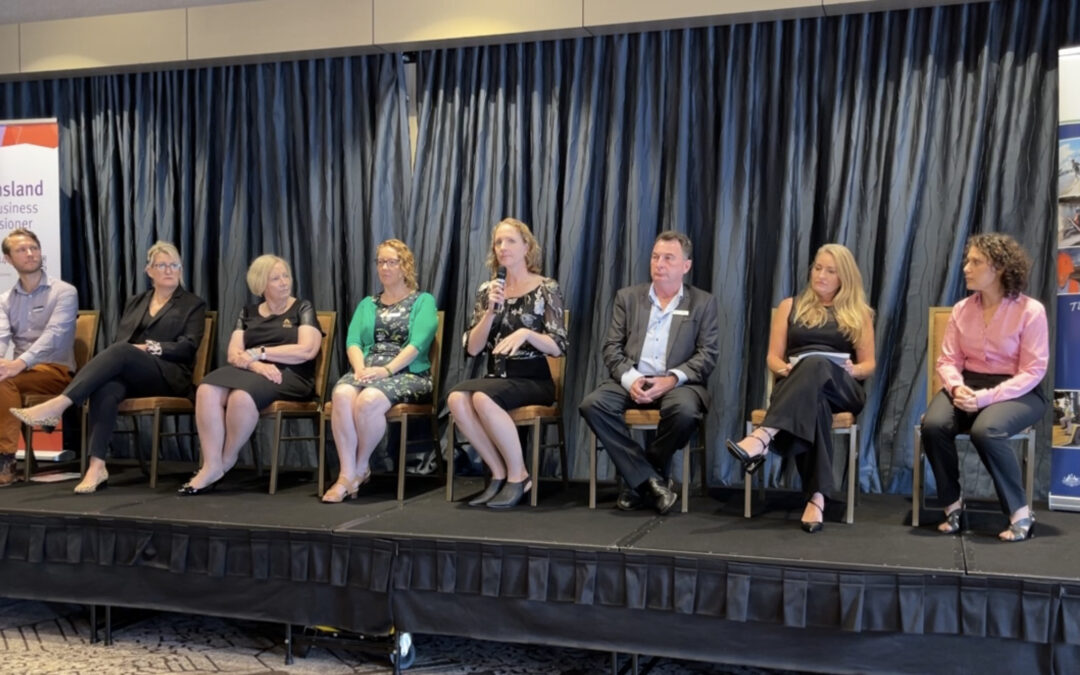 Business & COVID Queensland
Business and COVID – 17 December 2021
This article offers a resource for business coming out of the RDA Moreton Bay presentation for business at the North Lakes Sports Club on 24 November 2021. Thank you to RDA Moreton Bay for the opportunity to be involved. 
Businesses to be affected
Hospitality, vulnerable settings (aged care, health, prisons etc), indoor entertainment, outdoor entertainment, festivals, weddings, government galleries, museums and libraries, etc.
Retail, public transport, places of worship etc are referred to as not subject to vaccination restrictions.  
Where to start?
Official government websites – there are links to all Federal, State and Territory official sites here – https://www.australia.gov.au/
Understand that State and Territory requirements and directions are all different. You will need advice relevant to each. The following information is for QUEENSLAND
Check out the FAQs in response to questions from business.
Regarding the Qld Health Direction expected on 17 December 2021

Public Health and Social Measures linked to vaccination status – A Plan for 80% and Beyond

This is currently a plan without legal effect, it will become a binding Public Health Direction as soon as it is published online.

Employees
Customers/ Suppliers

register for the Qld Check-in App and clearly display the QR Code at each entrance

display the COVID Safe Checklist at your premises

maintain social distancing – 1 person per 2 square metres (capacity) and 1.5m (proximity)

display the vaccination rules at your business premises (download)

promote the requirement on your website and social media channels


ask employees to link their vaccination certificates to their Qld Check-in App

remind customers when they make a booking
notify suppliers of requirements


consult with staff
ask staff to provide proof of vaccination status consult with staff about impact
consider the circumstances of each employee
consider alternatives such as social distancing, mask wearing, working from home etc
seek legal advice for ability to mandate vaccinations
seek legal advice before dismissing an employee on the basis of vaccination status
If the Health Direction reflects the current direction for health services, employers may be liable to be fined up to around $13,700.00

ask for proof of vaccination from your customers/ suppliers at the time of check-in

the Check-in App should show a white tick on a green background if a valid vaccination certificate is linked, or a red question mark if not
a customer can show you a copy of their immunisation history statement or COVID-19 digital certificate

request customers/ suppliers not enter the premises if unable to provide proof of vaccination
provide training to staff on how to manage objectors effectively and without violence
if a person refuses to provide evidence of vaccination, you may call police who have the ability to issue a fine of $1,378.50

A person affected by administration of a COVID vaccine who is hospitalised for at least one night may make a claim under the no fault COVID-19 Vaccine Claims Scheme

get legal advice if you are concerned about your legal obligations

you may also require HR and workplace health and safety advice
Where do the laws come from?
How can Onyx Legal help you?
Book a short advice session and send us details about your business. We can provide a brief email confirmation of our advice for your records, or a full written advice if required for Board or management consideration.